woensdag, 9 april, 2008, 06:43

18°14'3.40"N 109°30'32.70"E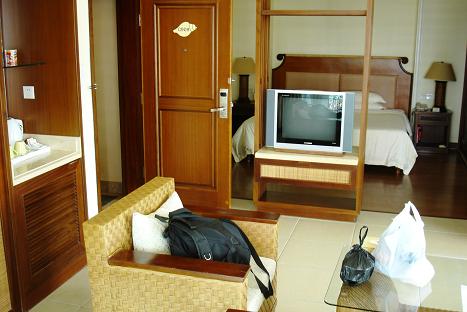 Een 5 sterren, en-suite hotelkamer in Eadry Resort is redelijk goedkoop hier.
(A 5 star hotel suite in
Eadry Resort
is reasonable cheap here)

18°14'3.40"N 109°30'32.70"E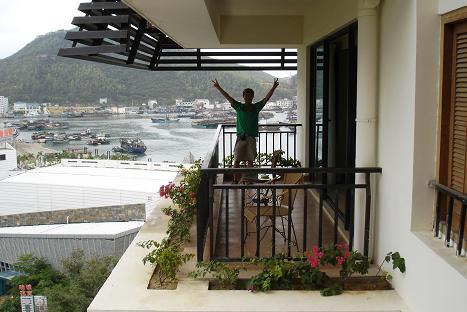 Met balkonnetje en uitzicht op het stadje Sanya.
(With balcony and view on the town
Sanya
)

18°14'3.40"N 109°30'32.70"E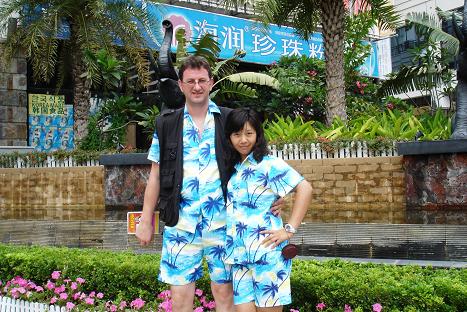 Natuurlijk passen we ons aan en dragen de lokale klederdracht.
(Of course we adapt and wear the local customary dressing)

18°14'3.57"N 109°30'21.99"E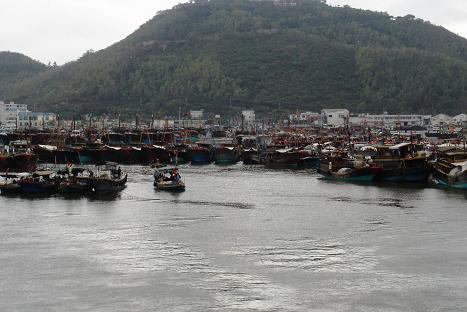 Aan bootjes geen gebrek.
(No lack of boats)

18°14'10.16"N 109°30'4.14"E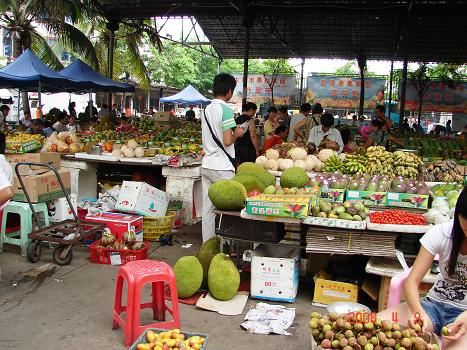 Typisch chinese fruitmarkt. Veel tropisch fruit is erg goedkoop.
(Typical chinese fruit market. Many of tropical fruits are very cheap)

18°13'55.33"N 109°30'34.23"E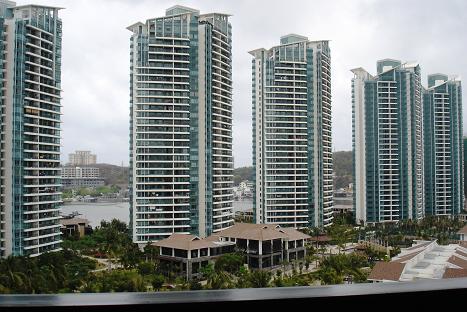 Wie beweert dat chinezen niet kunnen bouwen...
(Who argues that chinese can not build...)
[ reactie toevoegen ]
|
permalink
|





( 3 / 5796 )
---
dinsdag, 8 april, 2008, 06:17

18°18'40.08"N 109°45'23.29"E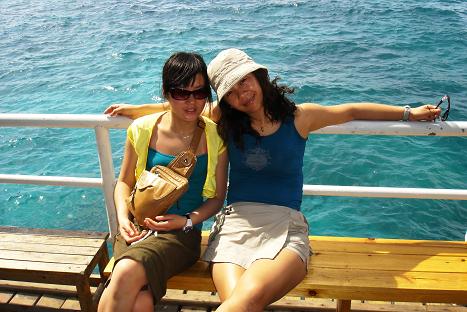 Dagje naar waterrecreatie eiland Wuzhizhou.
(A day to the water recreation island
Wuzhizhou
)

18°18'40.86"N 109°45'20.33"E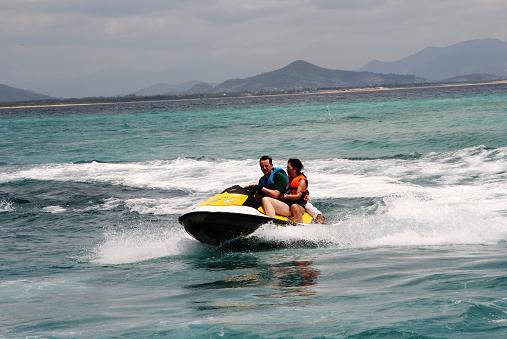 Lekker racen op een jetski, duiken of waterskien.
(Having fun racing around on a jetski, diving or waterski)

18°18'53.26"N 109°45'33.64"E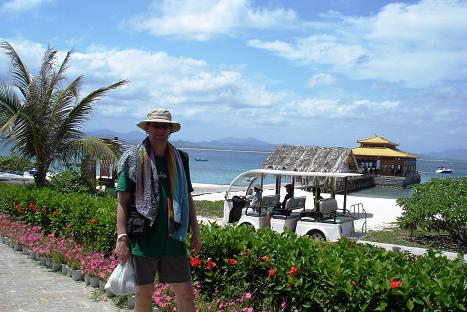 Natuurlijk is lekker rondslenteren ook erg leuk.
(Of course, wandering around is also very nice)

18°18'47.86"N 109°45'33.56"E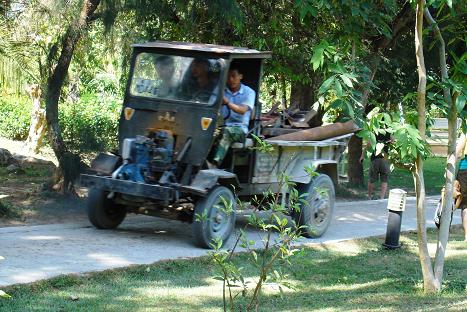 Ook op het land beschikken de eilandbewoners over de nieuwste technologie.
(Also on the land the island inhabitants have the newest technology at their disposal)

18°13'3.93"N 109°31'36.76"E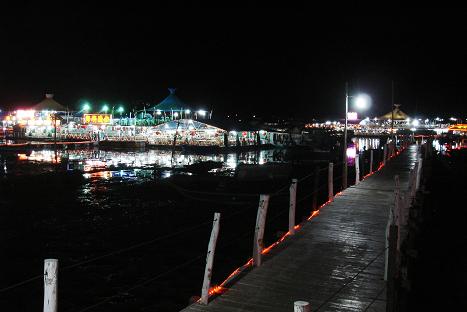 's Avonds maar weer eens haixian (zeebanket). Niet goedkoop hier, maar erg lekker.
(In the evening again some haixian (seafood). Not cheap here, but really delicious)

18°13'44.56"N 109°37'52.95"E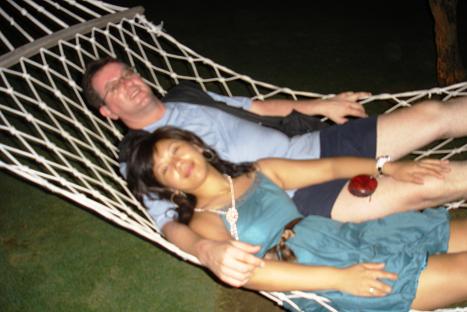 Voor het slapen nog even het net op en van de sterren genieten.
(Before going to sleep, still a moment on the net to enjoy the stars)
[ reactie toevoegen ]
|
permalink
|





( 3 / 5935 )
---
zondag, 6 april, 2008, 23:07

18°13'43.28"N 109°37'57.55"E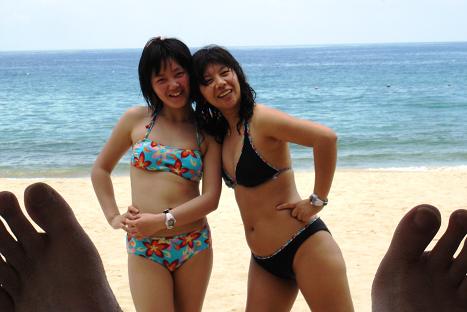 De meiden hebben het best naar hun zin.
(The girls are really enjoying themselves)

18°13'43.49"N 109°37'57.50"E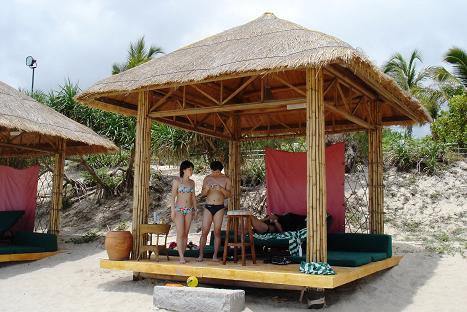 Lekker luieren in je eigen strandtentje.
(Lazy laying down in your own little beach hut)

18°25'5.15"N 109°44'0.12"E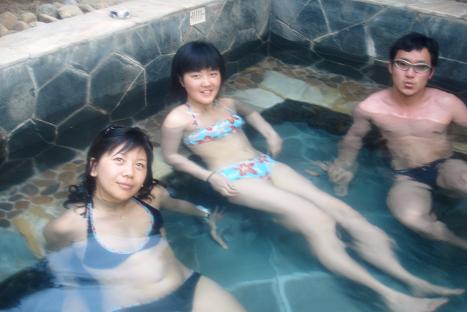 Hainan heeft ook heet water bronnen, soms met visjes die aan je voeten kluiven.
(Hainan also has hot springs, some with little fish that nibble your feet)
[ reactie toevoegen ]
|
permalink
|





( 3 / 5793 )
---
zondag, 6 april, 2008, 06:54

18°13'47.75"N 109°37'54.51"E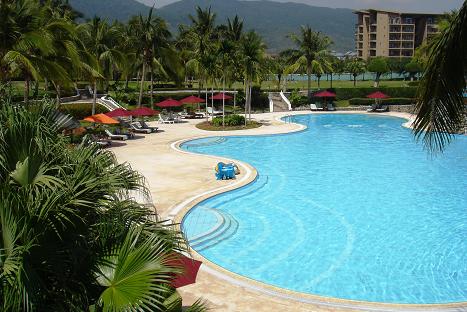 Lekker vertoeven in het luxe Gloria resort op het chinese tropisch eiland Hainan.
(Great stay at the luxury
Gloria resort
on the chinese tropical island Hainan)

18°13'42.53"N 109°37'56.13"E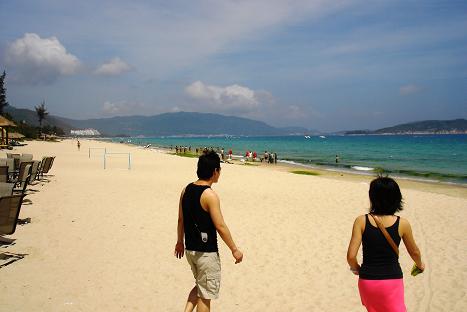 Lekker warm, mooie stranden, eilanden en palmen op chinees Hawaii.
(Nicely warm, beautiful beaches, islands and palmtrees on chinese Hawaii)

18°15'36.39"N 109°30'13.87"E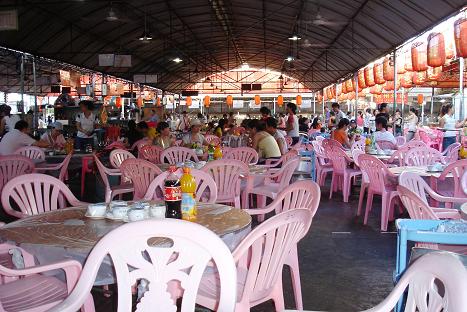 En natuurlijk veel vis en schelpdieren op het menu.
(Of course also a lot of seafood on the menu)
[ 1 reactie ]
( 130 keer bekeken ) |
permalink
|





( 3 / 3285 )
---
vrijdag, 16 november, 2007, 02:50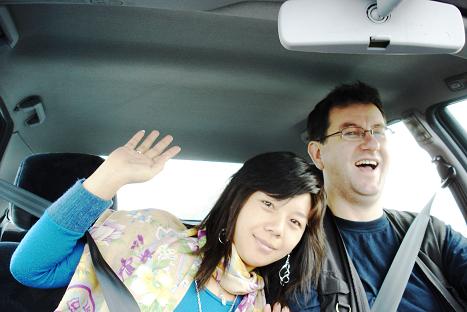 Laatste ritje met mijn eigen auto. Vandaag vliegen we terug naar Shanghai.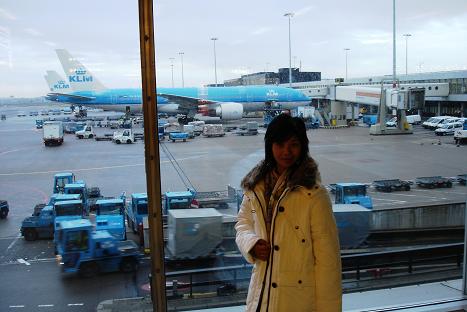 Natuurlijk met de KLM. Beetje triest zo een laatste dag.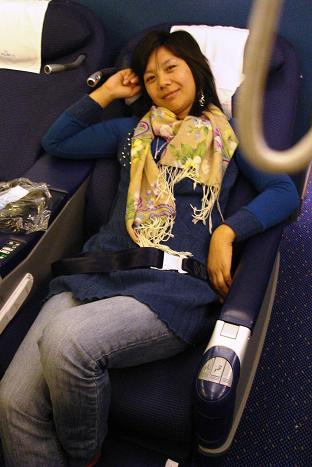 Maar de comfort van een business class stoel maakt een hoop goed.
[ reactie toevoegen ]
|
permalink
|





( 3 / 5888 )
---
Next